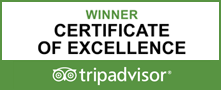 London's Complete Angling Service
The Thames Estuary offers amazing fishing for many edible and great tasting species of fish. Catches vary month by month as the seasons change so there is always great fishing to be had!
Your chance to catch Skate, Bass, Hounds, Whiting, Dab, Pouting and Eels.

Located within a 1 hour drive of central London.

All equipment can be provided, rods, reels, terminal tackle, licences etc.

You're allowed to keep your catch providing it's of legal size.

Enjoy fishing in the Thames Estuary.

Biggest catch goes into the Fishing London "Sea Fishing" competition

Tea and coffee provided on board.

Boats leave dock at 0800, returning 8 hours later.

Captain reserves the right to cancel due to bad weather, 100% refund applicable.

Transport available from £100 return from central London.

See the Thames Estuary seals. They sometimes eat fish from the hand!

Fully licenced and insured. The Skipper has decades of experience.
£500 for the entire boat.
For up to 4 persons. Extra persons are £70. Max 6 Persons.
(If you bring your own tackle and bait please reduce price by £10pp)
NB - Trips may be canciled at short notice due to weather.
Please call your skipper evening before departure to confirm sailing.
Thames Sea fishing & seal watching
All the best equipment to give us the edge and keep us safe.
Isle of Sheppey Sea Fishing
Sea Fishing Charter in the Thames Estuary, London's gateway.
Thames Estuary Sea Fishing
Large deck with plenty of space, top equipment and the freshest baits
The Thames Estuary is home to harbour seals, also known as 'common seals', and grey seals. The Thames Estuary harbour seal population is becoming increasingly important at a national level and represents 12% of the English harbour seal population, but is one of the least understood seal populations in the country.
Seals are prospering in the greater Thames estuary as populations bounce back from centuries of culling, according to a new scientific survey. The research suggests hundreds of new seals visited the estuary in 2014, with some taking in the sights of central London by swimming all the way up to Teddington lock, the end of the tidal river
The survey by Zoological Society of London researchers took advantage of the seals' moulting season in August, when they bask on sunny sand banks whilst growing a new winter coat. Compared to the first survey in 2013, the team found the population of harbour seals had increased slightly to 679 while grey sealsightings more than doubled to 449.
Seals were killed for meat and fur until the practice was outlawed in 1970.
At 300kg, grey seals are over three times bigger than the harbour seals and the effect of the influx of the former is not yet understood. "We will be keeping eye out for competition between the species for fish and favoured sand resting spots."
Thames Estuary Seal watching, London
Why not try a days out fishing and seal watching in the Thames Estuary off the isle of Sheppey, Kent.
River Thames Seal and Fishing trips
The best day out of London by far. Wild seals and the best sea fishing is waiting for you just one hour outside of London. Seal watching tours also available.
CAMPING >>
Why not make a weekend or week of it at the Leobay campsite?
For just £40 per night a family of 4 (2 adults, 2 Children) may have exclusive use of the one of the site's cosy caravans.
Leo bay is a beautiful site in Kent, tucked away up a private drive overlooking Queenborough Harbor. Our family run campsite has amazing sea views, stretching right across the Swale, Medway & Thames Estuary. Leo Bay has 5 Hard standing pitches, all with electric hookup. One of the best campsites in Kent, this wonderful haven of peace and tranquility is the perfect spot to stop and relax! Take a long walk along the shore & around the marshes, some 400 acres in all! The site owners even have fishing tackle you can use to fish for Bass and Mullet from the shore. We reccommend fly fishing for the bass! There is so much to do in the locality you could easily while away a week exploring. Email us to book.