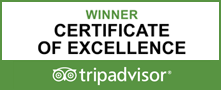 London's Complete Angling Service
An Introduction To Fishing '

Part 2'
In addition to our sell out "Introduction to fishing" sessions we have developed a follow up package to further the skills of our clients. The aim of this package is to develop new skills and teach you a complete new variety of method and techniques not covered in the orginal package. This is for persons wanting to learn more excel and increase their own skill set. (This session is not aimed at beginners).
A 'Further' Introduction To Fishing
A new package to help those who have already completed the 'Introduction'

This session follows up on prevous learnings. (An introduction to fishing)

Sessions run for 4 hours, all delivered by fully qualified coaches.

Picking up where you last left off, we'll leave no stone unturned

Rod and tackle selection and setting up for every eventuality.

Learn about lures and jig fishing, feeder, ledger fishing and much more.

Develop your core fishing skills and increase your confidence.

Learn to target and catch larger specimen fish such as carp and bream.

Normal catches include Carp, Tench and Bream.

4 hour session run between 9am and 6pm.

Disabled access venues available. Please mention at time of booking.

All licences, permits, bait, tackle and guide included.
4 Hours - £150 for 1 persons.
£50 per person thereafter.
Want to catch more carp?
Fishing London's part 2 to "An introduction to Fishing" . Fishing lessons for all.
Learn to catch bigger fish.
Carp fishing lessons in London with Fishing London.