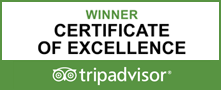 London's Complete Angling Service
Founded in 2013, a group of London based Angling Trust coaches used their contacts and knowledge to build a database of venues, like-minded guides to offer amazing fishing adventures for everyone.
"There was no information for visitors to the region on how and where to go fishing. No hire shops to loan equipment and there was little tuition available. As a result Fishing London was born."
Today we are proud to offer fully qualified Level 2 Angling Coaches for bespoke coaching sessions. All our lead coaches have undertaken the highest accolade possible, the Angling Trust Level 2 coaching award, which includes First Aid and Child Protection courses. We employ only the best in the business all direct from the Angling Trust Coach bank.
All our guides are DBS checked (new version of CRB criminal record bureau) and have been vetted and approved by us. They're also all insured by 1st4sport.
We're also members of the Professional Anglers Association (P.A.A).
Our guides are experts in their chosen field, be it sea carp, pike or fly fishing. They know the waters, the tactics and times at which to catch your chosen quarry.
Our coaches and guides also work with many other charities and organisations to help develop the sport in London and the surrounding counties. Helping you land more, bigger and better fish and taking you to new waters.
Fishing London works closely with the following organisations to further angling development.
​​​
​
"Thames21" - Thames21 is one of the country's leading waterway charities. They work with communities across Greater London to improve our rivers, canals, ponds and lakes for people and wildlife.
​
​
"Canal and Rivers Trust" - The Canal & River Trust is a new charity that has been given the enormous responsibility of looking after over 2,000 miles of historic canals and rivers in England and Wales.