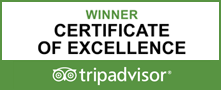 London's Complete Angling Service
Fishing London has been at the forefront of "carp on the fly" for some years now. We really can't express how much fun this method of fishing is. Big fish on light rods. Expect to catch fish up to 30lb on 5-7wt Rods. All carp caught off the surface.
The best days sight fishing out there!
Our best selling fly package, perfect for those able to cast already.

8 hours of dry fly sight fishing for carp up to 30lb on 5-7wt rods.

Possibly the best sport fishing in the UK. Certainly in London.

A multi venue day of chasing big fish with light tackle.

Client taught how to find, induce feeding and catch huge carp on the fly.

Sessions delivered by top carp on the fly fisherman Thomas Finney.

Waters located North of London, near Bedford.

Free pick up and drop off from Biggleswade Station. Just 1hr from London.

Included are permits, licences, tackle, feed, flies and guide for 8 hours.

Clients always catch, many in excess of 10lb up to a possible 30lb+

Photos taken of your day and emailed to you after the event.

Biggest catch goes into the Fishing London "Carp on the Fly" comp
London Carp fishing.
Want to learn how to catch carp on a fly rod?
Fly fishing London
Fly fishing near London. With your guide Thomas Finney.
London Fly fishing
Fly fishing for carp is the latest craze to sweep the UK. Huge fish on light tackle taken off the surface. Fishing doesn't get any better than this!
£230 for 8 hours,

£80 per person thereafter
£155 for 4 hours,

£60 per person thereafter