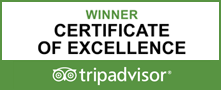 London's Complete Angling Service
Fishing London employ the best, most highly qualified and sought after fishery experts available. All our team leaders have a minimum degree in fishery management from Sparsholt College (Europe's premier aquaculture college) and have years of 'On the job' experience in all aspects of fishery management and consultancy. We are London's only complete fisheries management service.
We work extensively with many London councils, commercial fisheries and private land owners all over the south of England. Helping them develop, improve environments, stocking and removal where necessary, anti predation measures and water quality surveys. All our work is fully licensed and insured. If your waters are based in London and you seek expert fishery advice on any issues you can get in touch HERE.
London Fishery Management Services
Surveys & stock assesments.

Fish removal & rehoming.

Electrofishing.

Netting.

Fish health checks.

Water quality monitoring

Disease & pollution control
Fishery improvement strategies.

Weed control.

Predation control.

Stocking. Quality UK fish stock.

Lake design & construction.

Planting & aqua landscaping.

Commercial fishery advice.
Based in London, we offer nationwide fisheries management services. Written quotations are available on request. All licences, permits and permissions are arranged by us on your behalf and all work is in accordance with DEFRA and EA guidelines. Contracts available.
No job or water is too small or too big. Call us with any of your concerns.
Stocking services - Our fish stock's are all of UK origin, fully traceable and always comes with appropriate paperwork. We stock all species of coarse fish from fry of just a few ounces to specimens of over twenty pounds in weight. We can cover all your stocking needs.
Management - We offer full management of fisheries and lakes in London. If you have a water you want to rent, let us know. We have teams across London to help develop, run, maintain, bailiff and secure waters.
Planting service - Plants play an important role in the make up of any aquatic environment. They not only release nutrients into the water, plants also protect the banks from erosion and offer fish refuge from predators. We supply all manor of marginal plants and water lilies all harvested from our own organic and sustainable sites.
Predation services - We've worked closely with London's top falconers to develop completely natural anti predation measures especially suited for the London Fisheries Management industry. Our falconers fly their birds of prey on predators and pest on our waters throughout the South of England. If you water is affected, get in touch.
Fish welfare is not only our business but also our passion, if your having problems on your water please call or email us to treat it sooner rather than later. References are always available. Email us including photos of any concerns to info@fishinglondon.co.uk
London Fish Management
London's only fishery management service
Fish Stocking London
We stock UK breed, traceable fish. All with paperwork of origin.
London Fisheries Management
Swim excavation, clearing, lake digging, access improvements.
Fisheries Management London
Lake and landscaping from Fishing London.
London Fisheries Management
Clearing, swim improvements, lake excavation in London.
London Fisheries landscaping
Top class landscaping and lake development in London.
London netting service
London lake netting service, Fishery management.
Lake surveys, London fish surveys
London lake and fish surveys
Fishery netting London
London netting service.
1/4
Incase of ecological emergencies call us immediately on 020 7118 5115