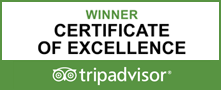 London's Complete Angling Service
Stillwater Fly Fishing for Trout
This package is suitable to both beginners and the experienced fly fisherman. Your guide Ian is a great casting instructor and coach and for the more experienced fly fisherman he's the best guide a rod could hope for. Ian's knowledge of the water is second to non and he'll do everything within his power and fly box arsenal to put you on the fish!
Our most prestigious adventure for the avid fly fisherman.

Lessons can be given to beginners and coaching to novices.

Fly fishing for both brown and rainbow trout.

This day is one of our premium days on an exclusive private syndicate water.

Clients offered 3 acres of gin clear chalk stream fed lake to fish.

8 hour day run between 10am and 6pm.

Situated in the most English of surroundings with lush countryside and wildlife.

All licences, permits, flies, tackle and guide included.

Water located near Thame, Oxfordshire. Trains from London, Marylebone.

Accessible from London via train in 49 mins and car in under 1.5 hours.

Available for individuals and groups of 2. Only 2 rods per day allowed.

Guided by professional guide, casting instructor and level 2 coach educator

Photos of your day taken and emailed to you after the event.

Clients are allowed to keep one fish should they like.

Other species include Bullhead, Dace and Roach.

Accommodation available locally.

Lunch may be taken at the local pub. (highly recommended)
Ye Olde Lethered Bottle - pub
Where boys become men and men become.. Well, all we can tell you is the food is excellent and beer's local. It doesn't get better than that! Fishing London
Trout fishing near London
Just 1 hour from London and you could be rod in hand watching the kites circle in the sky as you learn how to cast and hook for own trout. You may take one fish per rod per day for the table too.
Guide Ian gives fly fishing lessons
Your host and guide Ian gives lesson to beginners and guides the knowledgeable to more, bigger and better catches. Trout fishing near london.
8 hour session - £250 for 1 person. 2 persons - £350
4 hour session - £170 for 1 person. 2 persons - £250
2 hour Evening -
£120 for
1 person. 2 persons - £180
If you're a beginner, we recommend only booking a maximum 4 hour session only. Fly casting is hard to master and it takes a while for the brain to learn the movements, more than 4 hours could prove challenging. Best to learn in small bites.