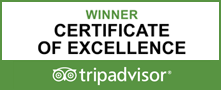 London's Complete Angling Service
Sea Fishing From The Shore.
There's plenty of amazing fishing on our coast lines. These sessions offer great, easy fishing. Just turn up, have fun, learn a new skill and hopefully catch a few fish. We offer expert guiding for all abilities. The sessions are led by Charlie Coppolo. Well known and respected local fisherman who's also a level 1 coach and all round fishing ace. You couldn't be in better hands.
This part of the coast line offers great fishing all year round. It's a really good day out!
Sea Fishing From The Shore.
Learn to sea fish from the beach.

Located on the east coast on Thorpe Bay beach, near Southend

Fast trains from Fenchuch St and Liverpool St arrive within 1hr 18mins.

2, 4 and 8 hour sessions available to suit all abilities and demands.

Learn how to set up, cast, catch and return or prepare your fish to eat.

Mixed method fishing to suit the tides, skill and needs of the client.

Master classes and casting clinic for intermediate and advances anglers.

Enjoy fishing some of the most productive marks on the east coast.

All equipment provided, Rods, Reels, terminal tackle and bait.

All baits are supplied. We only use the very best and freshest baits.

Fish of legal size may be taken. But ask that you dont take more then you need.

Mixed species available, see the table below.

Available for 1 to 6 persons. Minimum age is 6. Under 16s must have a guardian.

Photos taken of your day and emailed to you after the event.

Biggest catch goes into the Fishing London "Shore Fishing" competition.

Available all year round and different species of fish available every month.

exact locations will vary depending on the length of session due to the tides.

1-1.5 hour hour drive from central London to Thorpe Bay, Southend.
2 hours - 1 person £90, additional persons £30
4 hours - 1 person £150, additional persons £60
8 hours - 1 person £225, additional persons £90
Sea fishing lessons near London
This Smooth Hound was caught with Fishing London guide Ian Pesk
Sea fishing from the beach
Huge sea bass fall to well presented fresh baits. Our expert guide will show all you need to do to catch fish like this!
Sea fishing near London
This beautiful Smooth Hound was caught under Ian's expert tutelage. Learn how to sea fish with Fishing London. Email us now
January: Cod, Whiting, Dab, Flounder.
February: Cod, Whiting, Dab, Flounder, occasional Plaice.
March: Cod, Whiting;, Dab, Flounder, Plaice, occasional Sole.
April: Plaice, Sole, Bass, Whiting.
May: Plaice, Sole, Bass.
June: Plaice, Sole, Bass.
July: Plaice, Sole, Bass, Smooth Hound, Mackerel, Flounder.
August: Plaice, Sole, Bass, Mackerel, Smooth Hound.
September: Plaice, Sole, Bass, Mackerel, Codling, Whiting.
October: Plaice, Sole, Bass, Cod, Whiting.
November: Plaice, Sole, Bass, Cod, Whiting.
December: Plaice, Sole, Bass, Cod, Whiting, Flounder.
Other possible catches include Eels, Rays and Gurnard.