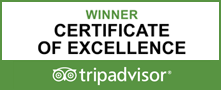 London's Complete Angling Service
All photos taken while on adventure with Fishing London.
Contact us

to organise your own day out.
Carp on the Fly
The most exciting form or fly fishing out there. Contact us for more details.
Decent brown from the Anton
This lovely brown was taken from the river Anton.
Fly fishing for carp
Fly fishing for carp. The most fun you could have with a fly rod.
Fly Fishing
​​
Fishing London loves fly fishing! Here's a selection of photos taken while on adventure with our clients.
There's plenty of great fly fishing to be had within a short drive of central London.
Let FIshing London guide you to the best day out bar none.
We have access to chalkstreams, Stillwaters, Resevoirs, Rivers, streams and brooks.
There is plenty of challenging fishing out there no matter what your style.
Guide Lloyd takes this 18lbs pike
Another Chew Pike! This water has all the biggest pike so far this year.
Monster Pike fishing on the Thames.
This honeymooning couple had the best days fishing ever. over 10 pike up to 25lbs. River Thames Pike Fishing.
Predator Fishing
​​
We provide the best predator days in the south east of England. All the latest equipment for both bank and boat fishing. We provide both bait casters and fixed spool reels and rods to cover every style.
No matter if you want to catch Pike, Perch or Zander we have it covered. You choose your style, fly, lure, deadbait or live bait and we'll put you on the fish.
You too could have your photo in our predator album. Give us a call and we'll organise your adventure from start to finish.
Family fishing sessions.
Teach your whole family a hobby and life skill.
Fishing Lessons in and around London
Want to learn to fish?
Our guides will teach you and give you the opportunity to catch more fish than you've ever caught before.
Call us and we'll put in front of the fish for a day you'll never forget.
Our students generally out perform all other fishermen at the venues we take them to. There's a lot to be said for experience and time spent on the bank.
If you an absolute beginner or a seasoned pro and want to up your game, we have the knowledge to help you catch more, better and bigger fish.
fishing makes kids smile!
Its true, fishing makes everyone smile when you catch your first fish. Let Fishing London show you how.
Sea fishing coaching and lessons
Fishing London offers great fishing lessons.
Want to learn to sea fish?
our coaches and guides can help you catch fish like these
Coaching photos.
Fishing London works closely with London councils, youth offending groups, pupil referral units, schools and youth centres.
By teaching angling students actually take in much more than in traditional learning environments. They learn compassion, discipline, respect and responsibility without even realising it.
It's possible to see the change in a group or person within just a few hours fishing.
Fishing helps ground people with the environment and with others around them. Therapy at its best.
This video was taken in March 2015 on Chew Res, While fly fishing for pike with Guide Jon Shorman. See Fly fishing for Pike for details.
The video was shot in Auturm 2014 at the begining of the pike season. See Urban Predator Fishing for more details.
This video was taken in 2015 in the Thames Estuary, while on adventure with Fishing London. See Thames Estuary Fishing for details and to book your session.
This video was taken in 2014 at Walthamstow Reservoir for a educational teacher training program. See an Introduction to fishing for details and to book your lesson.
This video was taken in 2016 at Gunnersbury park, west London, during the netting and fish removal of the boating lake before it was drained for repairs. Enjoy. The full article can be found here.