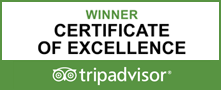 London's Complete Angling Service
Ultimate Big water fly fishing
Modern, still water, fly fishing on the historic and famous Grafham water.
Many methods of fly fishing used today were pioneered at Grafham.
Without doubt, Grafham offers the finest stillwater flyfishing in the UK. Multiple methods of fly fishing available on this water, from dry fly fishing, nymphing, pulling lures on a sinker and back drifting when the wind gets up. We offer both boat and bank fishing, the latter giving you the oppertunity to try the to the infamous 'Grafham shuffle' for huge shrimp feeding trout.
Big Water Fly Fishing Adventures
Our newest fly fishing package, perfect for those able to fly cast already.

Excellent flyfishing for rainbow and brown trout, some of the best quality and hardest fighting trout in the UK.

Available species include trout, pike, perch, rudd, bream, carp and zander.

Possibly the best big water sport fishing venue in the UK. Certainly near London.

2000 acres of water to explore and excellent boat fishing available 365 days.

Sessions delivered by local competition fly fisherman Thomas Finney.

March to May: Great time of year for really bagging up on large numbers of fish fishing buzzers and pulling lures.

June to September: Good fishing to be had fishing deep lures, nymphs and dries

September – December: Excellent bank fishing for huge trout.

Exclusive 'Grafham shuffle' meathod for large shrimp feeders from the bank available from September (really exciting fishing and wading technique).

September to December: big fish time! Dry fly fishing , shrimp fishing and fry feeders. A great time for catching browns and fishing from the bank.

Large pike, zander to double figures, bream to over 10 lb and perch to over 5 lb are all a possibility when fishing Grafham.

Boat methods covered include Loch style drifting, anchoring and back drifting.

Boats can take 2 anglers plus a guide.

Free child place (under 16) with any full paying adult.

Waters located North of London, near Bedford.

Free pick up and drop off from Sandy train Station . Just 1hr from London.

Included - 1 fish permit, tackle, flies and guide for 8 hours.

Photos taken of your day and emailed to you after the event.

Biggest catch goes into the Fishing London "Big Water Fly" comp.
London Fly Fishing.
Smiles all round when the fish fight this hard. The best fly fishing adventure available.
Grafham Fly Fishing, Sun Set
Guided fly fishing on Grafham water.
Grafham Trout Fishing
Big fish fly fishing near London.
Bank Fishing - £250 for 8 hours,

£100 per person thereafter
Half day - £170 for 4 hours,

£80 per person thereafter
​
Boat Fishing - £270 for 8 hours,

£100 for additional person. (Max 2 pax)
Half day - £190 for 4 hours,

£80 for additional person. (Max 2 pax)
​
All packages include a 1 fish ticket. Allowing you to take 1 trout home with you.
4 and 8 fish tickets are also available at additional cost of £10 and £15. Please add at checkout or buy top ups on the day prior to fishing from the lodge.
Meeting Point for trains from London Kings Cross station.
Meeting point for those arriving by car.