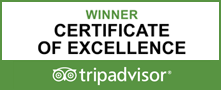 London's Complete Angling Service
Fishing London is very proud to be able to offer some very special chalk stream options for the purist Fly Fisherman.
These waters are usually off-limits to the general public but our access will see you fishing some of the finest, crystal clear, chalk streams in the country. Our options allow for all year round sporting action, switching between trout and grayling fishing. These sessions are for the true purist fly fisherman. Upstream dry fly and nymph fishing with floating lines for large wild brown and Grayling. Please note, access is limited and we highly recommend booking as far in advance as possible. Prices vary through the season with the most expensive days falling between May-July. Contact us for availability and prices. ​
We have access to:
The River Frome (Dorset) - 5 miles of fishing on the main river and a number of carrier streams. Mainly fishing for brown trout (season 1st May to mid-October) and grayling (season mid-October to mid-March). The beat offers the chance of some specimen grayling to over 3lbs on one of the best grayling rivers in the country.
The River Avon (Hampshire) - this is the Upper Avon north of Amesbury and offers fishing on 4 miles of classic chalk stream fishing for wild brown trout (season 1st April to 30th September) and grayling (season 1st October to 1st March). The beat can take up to 4 rods subject to availability.
The River Test (Hampshire) - We have access to 2 of the most upstream sections. The Longparish and Wherwell estates offer the best of the best. The Test is a world famous chalk stream, first written about and made famous in Sir Issac Walton's book - "The Complete Fisherman". the river rises from an aquafer not too far upstream of these beats and the water quality and therefore fly life are both first class. (Trout season is April-October, Grayling October to March)
An amazing fly fishing opportunity, perfect for those able to cast already.

8 hours of dry fly, sight, and nymph fishing for Trout and or Grayling

Possibly the best sport fishing in the UK. Certainly near London.

Crystal clear waters, with daily rises to a huge abundance of fly life.

Amazing locations in the very best of the British countryside.

Locations are accessible by public transport and own vehicle.

London to Frome collection point is 2hrs 30 mins

London to Avon collection point is 1hr 10mins

London to Winchester meeting is 1 hour 5 mins.

Both waters within 20 minutes from train stations.

Sessions delivered by a professional, approved, fly guides.

Free pick up and drop off from local train stations or meet at local pubs if driving.

Permits, licences, tackle, flies & guide included for the duration of the session.

Clients expected to catch. Species include wild browns, rainbows and grayling

Photos taken of your day and emailed to you after the event.

Biggest catch goes into the Fishing London "Chalk Stream" comp

Lunch can be taken at local pubs close to each venue.
Wild brown trout near London
We offer the finest day ticket guided fishing on the best chalk streams in the country.
Chalk Stream Fly FIshing London
The best Chalk Stream Fly Fishing Near London
Gin Clear Fly Fishing waters London
The finest gin clear chalk streams in the South of England.
PRICES FROM £350 per day with Guide.




​



River Frome Meeting Point
Please contact us for availability and prices.