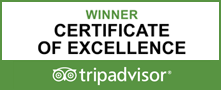 London's Complete Angling Service
Monster Catfish Fishing with Mike Salisbury.
The "Wels catfish" is, without doubt, the largest and hardest fighting fish in the United Kingdon. Although catfish are non-native to the UK there's a few waters near London that hold some notable fish. We'll put in front of them and give you the tuition and tackle to bank one or more of these amazing creatures.
Catfish fishing in the UK has really started to take off. As a non-native species, you won't find catfish in many UK waters. Special licenses and permits are required to move, buy, own and release these fish. Although there are some catfish in the Thames the most notable fish in the UK come from still waters.
Mike Salisbury is an Angling Trust level 2 coach and full-time fishing guide who targets the larger of the species available in the UK. He's a regular contributor to many of the high profile angling publications and we believe he's one of the best out there. You'd be hard pushed to find a better UK guide to teach the techniques that have brought us catfishing as we know it today. All our tackle is uprated to catch fish in excess of 100lbs in weight.
These sessions are held on the London / Essex borders where we have 3 lakes available, with fish up to 100lbs. Transport from London is pretty simple, trains run from central to within a couple of miles of the lakes where you can either jump in a cab the remainder or for a small additional fee the guide can collect you from the station.
​
You will learn how to select appropriate tackle, selecting the right swim, bait choice, bait delivery, landing and fish handling. BIG fish fishing in London!
The waters are TOP SECRET so don't ask, We won't tell until your booking is confirmed.
Targetting the UK's largest and most powerful freshwater fish species.

Powerful uprated rods, reels and tackle used to bank these leviathans

Non-native species, known to grow to over 300lbs globally.

Learn to locate, catch, handle and safely release Wels Catfish.

Located on the London Essex borders. under 1 hour from Central London.

12 and 24-hour session available, Daytime, night-time and 24-hour sessions.

All equipment provided, rods, reels, terminal tackle. Inc, licenses and permits.

All fish returned alive. We ONLY practice catch and release

Photos of your day and emailed to you after the event. Framing available.

Biggest catch goes into the Fishing London "Monster Catfish" comp.

Maximum 2 persons per session for best learning ratios.

Perfect gift or red-letter day for a beginner or experienced fisherman alike.

Public transport is very close to the lakes.

Pick up and drop off from and to the local rail station for a small additional fee.

Local accommodation can be provided at amazing rates.
Fishing for Catfish in London
learn to catch the biggest species in the UK. Not native, but growing very quickly!
Catfish fishing in London
Catfish fishing in London with the professional. Expert guides to help you catch huge catfish.
7am-7pm - 1 person £250. 2 persons £350 (12hr)
7pm-7am - 1 person £280. 2 Persons £380 (12hr)
7am-7am - 1 person £425. 2 persons £525 (24hr)
​
Everything is included except transport. We can offer a pick and drop off service depending on the length of your session. Or we can organise taxis on your behalf, both at additional cost. There is free onsite parking at all venues should you wish to drive, details of which will be given after you booking has been confirmed.