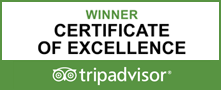 London's Complete Angling Service
Predator Fly fishing - The ultimate fly experience
An amazing opportunity to fly fish from the boat for zander, pike and perch on, the world-class, Grafham Water with our finest predator fly guide - Thomas Finney.
Grafham water lies just under 2 hours from central London by car but only 1 hour by train. Trains can be caught out of Kings Cross or St Pancras to St Neots where your guide can meet you and take you to the water.
​
Grafham is a vast body of water of 16km of shortline and a depth of up to 69ft in places, it's home to huge numbers of target species including all the usual coarse suspects but also to one of the UK largest Zander populations. Our guides work this water day in day out and know all the hot spots, tricks and flies to produce stunning, huge, red-letter day kinda catches! check out the photos below.
​
This is an 'open to close' experience, in that you start when the fishery opens and finish when it closes, so roughly 10 hours. It's only available for the singular fisherman so it's 1 on 1 guiding and you have the full, undivided, attention of the guide who'll always put you on the best tackle, in right place, at the right time.
Start and finish times may vary according to the time of the season so please enquire. The fly predator season is May 16th to September 30th. Then lure fishing is available. Please see out other packages.
​
Fishing is from a boat. Petrol powered. Your guide will handle the boat leaving you to handle the fishing. You'll learn all the techniques to successfully catch large fish on large bodies of water. The hardest part of fishing such huge waters is generally finding the fish, then keeping on them. This is, without doubt, one of the best lessons a fly fisherman could take if they want to improve their reservoir fishing sessions.
​
Tom is a very accomplished fly fisherman and guide. He's qualified for the Team England fly team no less than 3 times. He's the winner of many coveted fly competitions and he's also a brand ambassador for Wychwood tackle. Not to mention he's 14 years fishing Grafahm under his belt. He's simply the best for the job!
​
Ultimate Predator Fly Fishing.
SEASON 16th May - 30th Sept
Flyfish from a boat on one of the UK's biggest waters.

Professional set up. Only the very latest, finest and expensive tackle used.

One of the very latest additions to our packages portfolio.

Learn fly fishing in deep water for Zander and perch.

Located north of London just an hour by train from Central.

Free pick up and drop off from and to St Neots rail station available.

Learn how to set up, catch and return your fish safely.

All equipment provided, rods, reels, terminal tackle.

All fish returned alive. We only practice catch and release for predator fish.

Top-quality guides with years of experience who fish here almost every day.

Photos will be taken of your day and emailed to you after the event.

Biggest catch goes into the Fishing London "Fly pred" comp.

Maximum 1 persons per session. Due to boat sizes.

Level 2 Angling Trust coach and Team England qualifying member.

Local accommodation can be provided at amazing rates.

Perfect gift or red-letter for an intermediate or experienced fly fisherman alike.

Vouchers available. Valid for 12 months from date of purchase.
The best perch fly fishing available
come and learn to to tempt these tigers from the depths!
Pike fly fishing
Probably the best fun you could have with a fly rod!
Zander Fishing on the fly
learn how to bottom fish on the fly for these marvelled predators.
8-10 hours - 1 person £300. includes guide, boat, tackle hire & permits.
​
Fishermen should hold or buy an EA rod licence.
All other permits are included in the price.
Zander fly fishing
Learn how to target Zander on Grafham Water. With Fishing London.
Pike and perch fishing in London
Leant how to fly fish from a boat on Grafham Reservoir with Fishing London.
Perch fly fishing London
Learn how to target perch on the fly from a boat at Grafham Water.