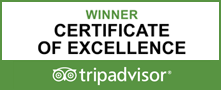 London's Complete Angling Service
Pick up and drop off from and to any location in the Fishing London VWT5 Campervan. Offering all mod cons. TV/DVD, hob, sink and fridge.
Use of the Campervan facilities overnight if required. Bedding and food provided.
​Boats. We can offer boats at many locations. These are subject to availability and fees vary. We own our own kayaks for fishing if you'd like to try.
food and drinks. Let us know your requirements and we can prepare all your meals to eat on the bank.
​
Bait. While we are able to supply most bait demands free of charge some baits or large quantities will carry additional charges. Please enquire.
Midweek Full Days Guiding (8 Hours) Starts at £250.
Midweek Half Days Guiding (4 Hours) Starts at £150
Weekend Full Days Guiding (8 hours) Starts at £250
Weekend Half Days Guiding (4 Hours) Starts at £150
Weekday Session Guiding (48 Hours) Starts at £400
Weekend Session Guiding (48 Hours) starts at £500
Prices are for one person. Extra persons pay a percentage extra depending on the type of fishing.
Permits and permissions are not always included in the above prices. Tackle hire may also, in addition, depending on your needs. Breakages and losses must be paid for at current retail cost at the end of the day.
​Collection & Drop off rates start at £50.
Food & Drink packages start at £50
All extras vary according to your needs and the time of year. All prices are available on request.
​
All tackle - rods, poles, reels, nets, sticks, alarms, scales, mats, bivvie or hammock plus terminal tackle. (losses charged at cost.)
All licences required. Rod licence and day tickets.
Transport between waters. If more than one water is fished on the day we will provide transport free of charge between venues.
Photographs. We'll document your day for you and send you the photos afterwards. (via email)
​​
General Coarse Fishing. If you want to catch many species in one day then this is the one for you. Your choice of either a river or lake. We can provide either whips or rod and reels and tackle to cover every style and method you could dream of.
Predator Fishing. London and the south-east have some hidden gems for some very well sized pike and perch. We provide spinning rods and either bait caster or fixed spool reels. Soft jellies, crankbaits, lures, spoons, jig heads, live bait, dead bait, the lot!
Specialist Carp. Big fish hunter? Fishing London has some lovely waters holding carp to over 40lb. We can provide top quality 3 rods set up, with bite alarms, 2 man bivvies, beds and sleeping bags. Long sessions made easy and super comfy.
Fly fishing. London has many fly fishing opportunities. Classically you could fish the crystal clear waters of the Hampshire chalk stream rivers, or try some of the day tickets waters dotted all around the green belt. Or we could take you fly fishing for carp. "Our favourite!" Big fish on very light tackle is great fun. We supply top quality fly rods and reels and can put you right on the fish. Maybe even try Tenkara?
Sea Fishing. London is fortunately positioned to be able to put you on the coast within 2 hours by simply heading east or south. We can organise full deep sea charters or simply pier or beach casting for many UK species. And you can eat these ones! (Should you wish).
We warmly welcome our international fisher friends to use our services while you're on holiday or business. We can collect you from your accommodation in the morning, fish for the day and drop you back what ever time you like. We can provide hot meals, breakfast and any drink you could ask for. (notice needed)
We offer a variety of packages for all types of fishing. Each outing is different and will always be bespoke to the clients needs. Check out some of the most popular options below.