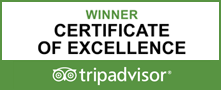 London's Complete Angling Service
Keeping you on the bank throughout the year. When the river trout season ends there's always grayling to target! And the "Lady of the stream" is no second best! Grayling are a tremendously hard fighting fish and a very worth adversary. This package offers without doubt some of the best grayling fishing in the courty.
Winter Grayling fishing on the famous River Test, Hampshire.
Our most prestdigous adventure for the avid fly fisherman.

Fly fishing only for the "Lady of the Stream" aka, the humble Grayling

This day is one of our premium days on the most famous river in the UK

Clients offered 3/4 Mile of gin clear chalk stream fishing for grayling

8 hour day run between 8am and 4pm.

Situated in the most English of surroundings with lush coutryside and wlidlife.

All licences, permits, flies, tackle and guide included.

Water located near Romsey, Hampshire.

Accesable from London via train and car in under 2 hours.

Available for induviduals only. Only 1 rod per day allowed.

Guided by professional guide and Angling Trust level 2 coach.

Photos of your day taken and emailed to you after the event.

All fish returned alive, this is catch and release fishing only.

Other species include Salmon, Sea Trout, Chub and Barbel.

Accomodation available locally.

A day on this water in the summer cost's in excess of £300 per rod per day without guide and equipment.
Steve with an out of season Brownie
While we don't target trout in the closed season, no one seems to have told the trout they aren't welcome. This little cracker loved our gold head hair nymphs.
3/4 mile of River Test & Carriers
We have access to a very exclusive and private beat of the River Test by Romsey. With 3/4 mile stretch of the main river and a further half mile of carrier stream there is a lot fishing here to be had.
Guide Steve & his lady of the stream
Professional guide and level 2 Angling Trust fly coach Steve is our guide for this section. Prices in the summer go for £300 a day to fish beats just like this!
£300 including guide for 1 person.
Contact us for availabilty