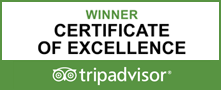 London's Complete Angling Service
Wonderful Day Out - Fishing London
Great team building and friends day out. Contact Fishing London. Fishing Lessons, Tackle Hire and Fishing Guide London.
Beautiful Chalk Stream Rivers
Fishing London offers the best fishing locations all within a short drive of the capital. Fishing Lessons, Tackle Hire and Fishing Guide London.
Wild Brown. Fishing London Guide
Top quality fishing available through out the year from Fishing London. Fishing Lessons, Tackle Hire and Fishing Guide London.
FISHING LESSONS & GUIDED SESSIONS
London's one stop shop for everything fishing related in the capital and surrounding counties. No matter what your experience, your chosen style or method, Fishing London can offer you great fishing locations, adventures all within a 2 hour radius of central London.
We offer a full guide service to experienced fishermen and women to help maximise their time on the water. We also offer fully qualified level 2 Sports UK angling coaches to teach, develop and encourage beginners to take up the UK's most participated pastime.
Chalk Stream Fly fishing London
We are very pleased to be able to offer some of the finest chalk stream fishing in the country.
Pike fishing near London
The best days pike fishing near London. Carp fishing London.
Catfish fishing in London
Learn to catch and handle catfish in London
Fishing London are proud to offer fishing lessons to the general public 7 days a week. 9am to dusk.
We run taster sessions of 1 and 2 hours and Introduction sessions of 4 hours to suit all abilities.
We provide all tackle, bait and licences, all you need to do it book, sit back and learn a new life skill.
Sessions held at various lakes across London. All close to public transport.
Perfect for birthday parties, family excursions, group or team bonding experiences or just to learn a new life skill.
Gift Vouchers and Red letter days >>
The gift that truly keeps on giving.
Buying a hobby or a passion is difficult. Or Was..
Vouchers and invitations are available to purchase at anytime

The perfect gift for the man, woman or child who's hard to buy for.

If they dont know how to fish, buy a beginners fishing lesson.

If they do, buy a guided adventure for bigger, better, new fish species.

Valid for 12 months from date of purchase

Transferable to other people or the value towards other packages.

There really is something for everyone.
Very simply, Just select the package you want, click the 'buy now' tab then we'll email you to take the details for your red letter invitation. We'll then send you a personalised printable PDF inviation for you print at home and give on their special day.
The River Thames is where its at!
Thames Pike Fishing.
Its doesnt get better than this. The best fishing in London bar none!
A Real River Thames Crocodile
With pike to 40lbs the River Thames is a real destination water to catch a personal best. Possibly the best fishing in London
Thames Barbel.
This huge barbel fell to our boat on a recent trip on the Thames.
The Thames has been producing the goods!
Our Thames boat fishing day is producing some amazing fishing right now. River Thames Boat Fishing. We went on a day with our skipper last week and hooked no less than 19 pike, landing around 13 of them. The biggest weighing 24lbs, all in under 3 hours!
Unbelievable fishing and a good sign the Thames is alive and healthy.
Great news for us fishermen. The best way to catch these fish is with us our own purpose built fishing vessel and under the expert guidance of our 16+ year Thames river guide.
Last year we took Pike to 35lbs, Zander to 20lbs, Perch to 5lbs, Carp to 34lbs and we caught Wells catfish going to over 50lbs!!
This year should produce bigger for sure.
Exclusive boat hire for up to 4 people.
The Only Monster Fishing In Central London!
HOTTEST ACTION RIGHT NOW IS...
A new and favourite addition to our packages portfolio.

Learn free lining, live baiting, jigging, drop shoting and lure fishing for carp, bream, pike, perch, zander and chub, etc.

Venues are canals and rivers in central London.

Friendly 4 and 8 hour sessions available

All locations within the tube network of London.

Learn how to set up, catch and return your fish safely.

All equipment provided, rods, reels, terminal tackle, licences, baits, tuition, etc.

All fish returned alive, we only practice catch and release.

Fish up to 30lb available.

Enjoy fishing in the capital and heart of London.

Photos taken of your day and emailed after the event.

Maximum 4 persons per session.

Locations vary. Mostly East and Central London. All on the tube.
£175 for up to 2 persons. 4 hrs.
Extra persons are £50 each

. Losses charged at cost.
£275 for up to 2 Persons. 8hrs.
Extra persons are £70 each. Losses charged at cost.
The Latest news from the Fishing London. Blog. Why not subscribe to hear it as it happens.
All of our equipment is brand new. top of the range and tried and tested. We only use the very best brands for very good reason. If you lose a fish we dont want the equipment to have let you down.
Rods From Sage, Abu, Fox, Okuma, Shimano, Savage Gear, Greys.
Reels From - Shimano, Nautilus, Diawa,
Flies From - Superflyguy, Caladonia Fly Company.
Lures From - Fishin Addicts, Savage Gear, Mepps,
WHAT WE OFFER>>
Fishing London caters for all your angling needs. If you're staying in London for business, a holiday or live in London and want to improve your catch rate, try another style or technique, then we can help. Click on a tab below to see whats available.
If you intend to fish in the UK then by law you'll need a ROD LICENSE. This entitles you to use up to 3 fishing rods in England and Wales. This does not give you permissions to fish, you must obtain permissions from the land owner. You can buy your rod licence by clicking the official GOV.UK link just there -------->